HK Live Endoscopy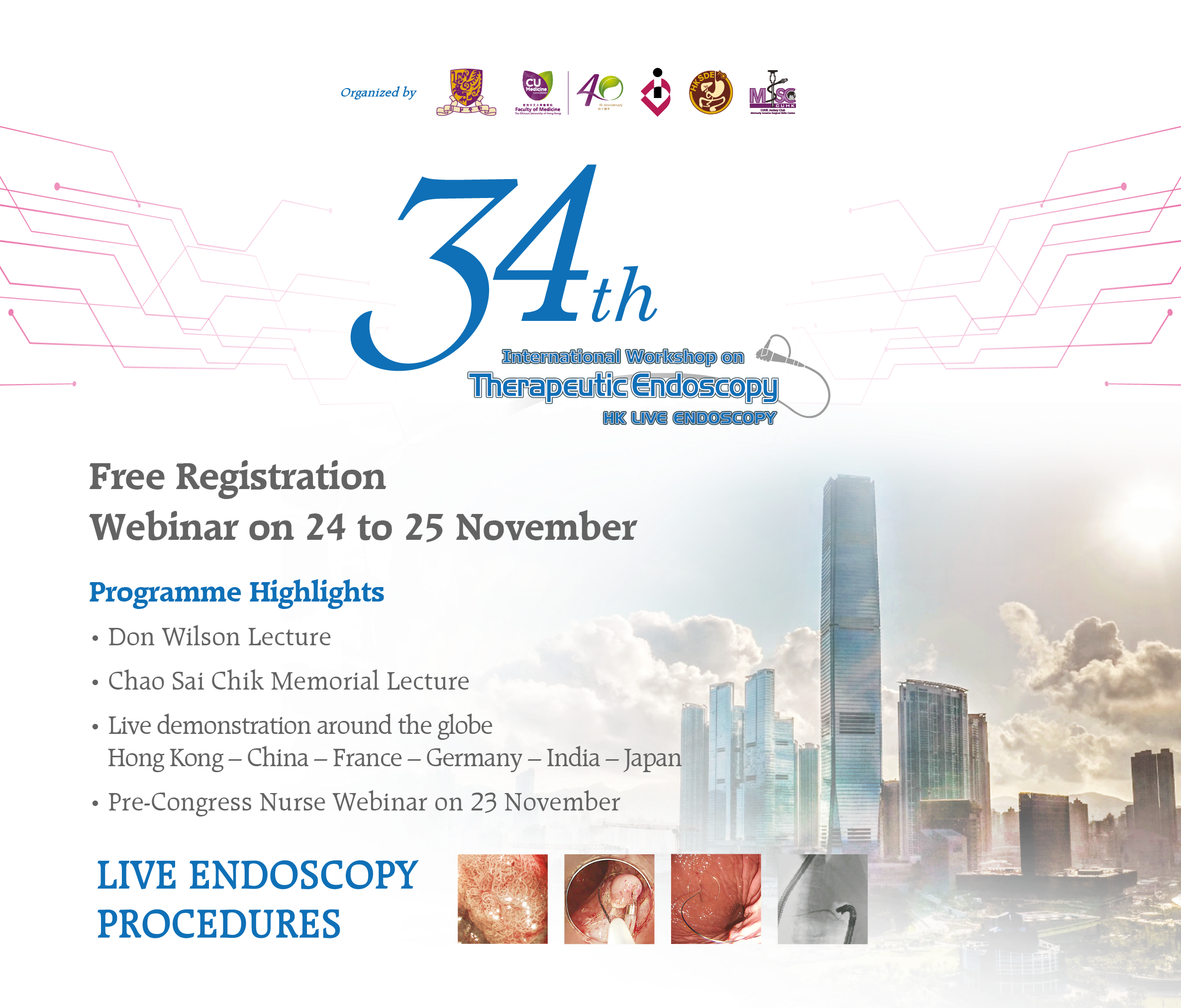 The International Workshop on Therapeutic Endoscopy (HK Live Endoscopy) provides an international platform for renowned experts and leaders to exchange the latest technology and research findings on therapeutic endoscopy.
As affected by COVID-19, this year's workshop goes entirely virtual with free registration. The workshop continues to feature didactic lectures and live demonstration by world renowned endoscopists.
Please view the very first HK Live Endoscopy webinar on 23 to 25 November at http://www.hklivendoscopy.com/.
Participants shall be accredited CME/ CNE points for the following institutions. The exact CME/ CNE points shall be announced at a later stage.
Hong Kong College of Physicians
The College of Surgeons of Hong Kong
The Hong Kong College of Family Physicians
CUHK CME Programme for Non-specialists
CUHK The Nethersole School of Nursing
The IDDF will be held on 22 to 23 November. Interested parties may register at https://www.iddforum.com/.